Your local Farmers® agent in Lucas, Texas
You are more than a policy or a number at the Robert Garcia Agency, you are family.
The Robert Garcia Agency, Serving the Great State of Texas
We work to put together an insurance policy that can cover your specific needs. Whether you are purchasing your first home, apartment or vehicle or wanting to make a switch to new coverage, that is tailored to fit your needs.
We work to educate you on what insurance coverage means. You have a lot invested into a home, a vehicle or business and it is our job to make sure your insurance is working for you. As a part of the Robert Garcia Agency Family, my team and I are here for you and strive to always give you first class customer service.
We are conveniently located on the border of Lucas and Allen, next to Angel Pet Hospital and Kwik Car, and we offer virtual appointments as well as in home for your convenience
Give us a call at (972) 645-1844 and we'll be happy to answer your insurance questions today!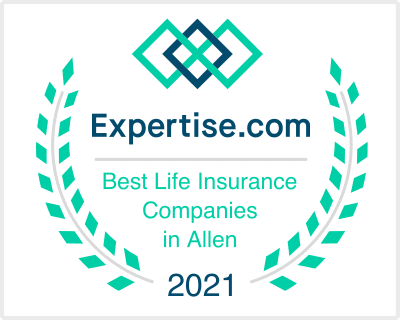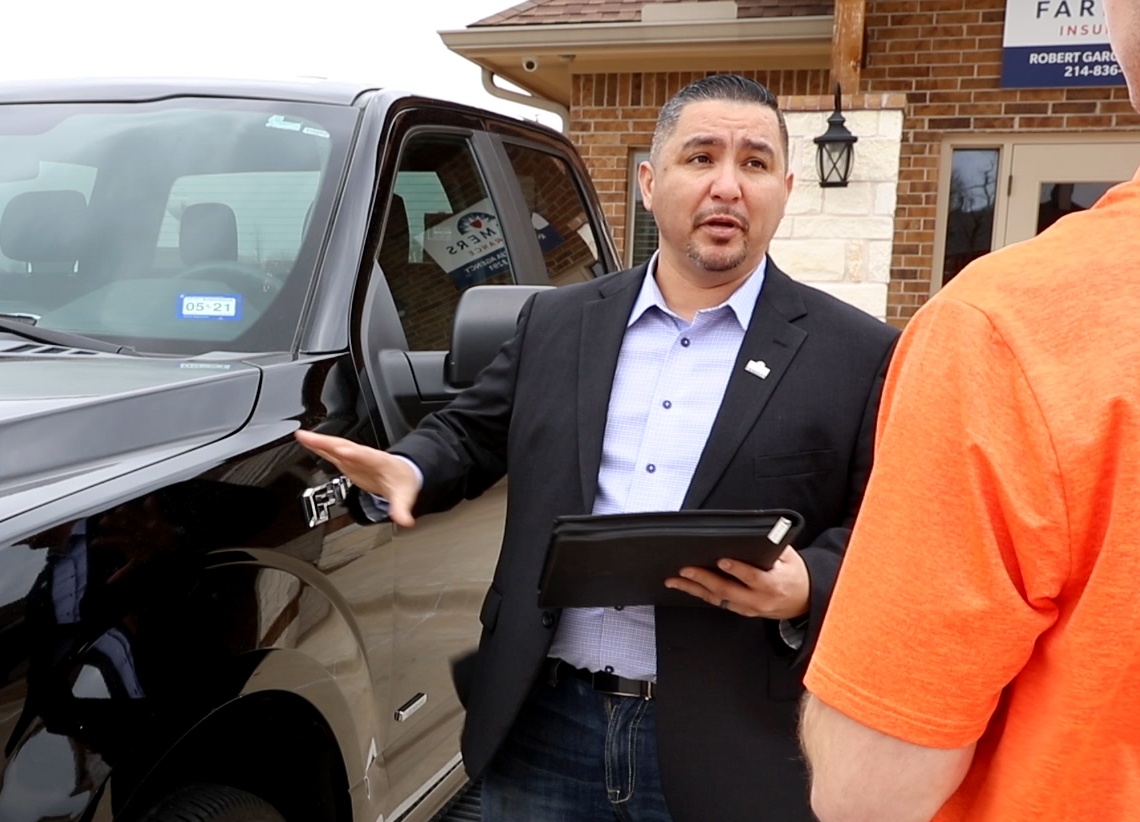 INSURANCE PRODUCTS WE OFFER
HOME/RENTERS
Do you know what a homeowners policy covers?  What happens if there is a fire in the apartment complex?  Home and Renters insurance education can be tremendously beneficial.  Our team is well versed on all our coverages and are happy to go over your policy line by line and make sure you know what you are covered for.
AUTO/RECREATIONAL/SPECIALTY
Whether you need coverage for one or multiple vehicles, motorcycle, RV, boat, Classic Car, and more grown-up toys, our team gives you options to fit your needs. Have a new student driver?  Or not sure what an Umbrella is?  Then we need to speak today!  You are paying for coverage why not make sure it is most beneficial to you.
LIFE
Life insurance is our most valuable policy we offer.  Whether you are single, married, have children/grandchildren, or a business partner, life insurance is not about you it is about those who depend on you.  Your life insurance coverage can help relieve financial hardship to those who love you. We offer Permanent or Term Life Insurance policies.  Speaking to one of our team members can help educate you on the differences and guide you to what best fits your needs and budget.
BUSINESS
We put our heart and soul into starting our own business.  Selecting the right Business insurance for your unique operation can be overwhelming.  No matter the type of business, our team can help you customize an insurance package to reduce your risk and protect your investment.  We are here to help with day to day business insurance questions.
Gretchen Patrino
2022-05-04
Robert is the best agent that I have ever had!!! He really cares and it shows! Whitney is also a blessing as well! Love this team and I am recommending them to everyone I know!
My experience with Whitney and Courtney was extraordinary. I need to explain how I came to these two wonderful ladies. My previous insurance agent from Allstate misrepresented my coverage and put my property and business in danger. I was told by the Allstate agent that the structure of my business was insured and it was not true, I was lied. After dealing with other insurances and not getting anywhere, I came to this company; I was scare and frantic because I wasn't insured property. These two women worked very hard to find me the right coverage and help me with my dilemma which it was not easy. Hard working team, honest and very kind to me. I cannot tell you how many times I called them and not once they were nasty; always cordial and willing to answer all of my questions. After they covered my house and business properly, I was able to sleep knowing I was correctly insured. I totally recommend them! Beware people with small business at home, you need to run your coverage with Whitney and/or Courtney, you may be in the same situation I was.
They are so good and friendly here! Whitney has gone above and beyond for us as clients. They always work with you, they answer any questions immediately or get back to you in a timely manner, and most importantly, supwr great rates. When my wife got in her wreck, they made the process so easy and there was no hassle. I would highly recommend them to everyone! If I could rate them higher, I would without hesitation!
Anica Thrasher
2022-03-23
Robert is always very helpful and goes above and beyond.
Orlando Jones (Orlando's Magic)
2022-03-16
So it amazing how just a random evening at a local restaurant can turn into a business conversation. I was literally just making small talk and said I need some very affordable renters insurance. Robert immediately gave me his card and told me to call in and speak with Courtney. So I did, Courtney worked my numbers and budget and was able to deliver the best rate on the Market! Since then, I get follow ups and messages to ensure I'm good! I love them! Can't wait to tell all my friends to switch over!
I can't recommend Robert and his Farmers team highly enough. During an ice storm, a limb fell from my tree, taking the power line and meter from my house with it. The next day, we filed a claim and found an electrician, and I was reimbursed the same day before repairs even took place. The coverage was great, and I know I wasn't the only homeowner they took care of that day. They were truly a pleasure to work with, and I'm so grateful to them for making an otherwise stressful situation go so smoothly.
Scott Phillips
2022-01-29
Robert Garcia Agency is hands down the best in customer service. He takes care of his customers!
silberia garcia
2022-01-11
Robert is a great agent! He takes the time to explain all that I need to know when it comes to my policy. He's extremely responsive in a timely manner, anytime I need assistance with my policy! Thank you Robert!
Robert Garcia is very professional and is always there to help!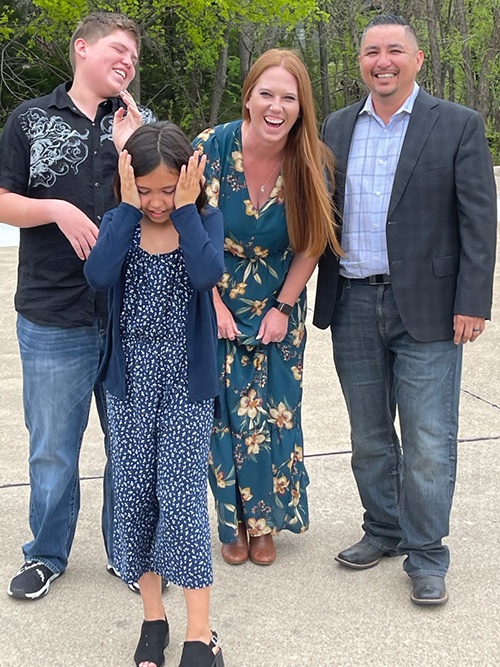 As you can see, my family and I take things in stride.  🙂  I was born in Texas and I am a US Army Veteran and a Pastor at my church.  My wife, Heather, and I have been married 15 years and have Elijah, 13 and Katie, 9.  We also have two beautiful Labradors who are like children to us as well!  Before I started with Farmers® Insurance I was in the home improvement industry for 15+ years. This has given me the knowledge I use today to help my customers.  People are my passion, I want to see them taken care of.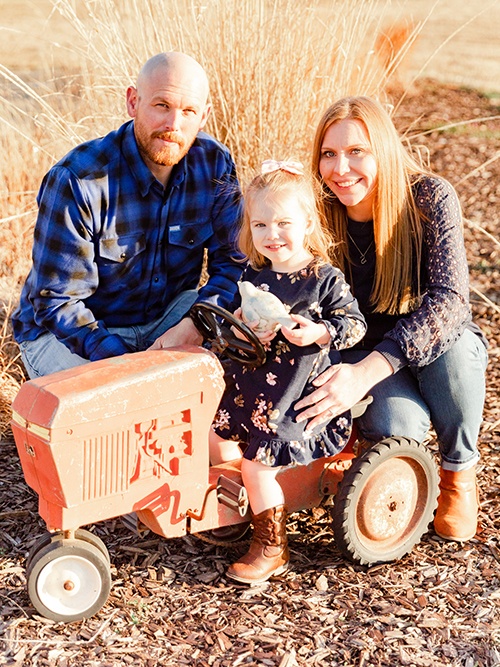 I am Whitney Shaw. After living in Carrollton for most of my life, I recently moved out to the country (Leonard, Tx – Northeast of McKinney) and took on the project of fully renovating our new home with my fiancé, Mike and our 2-year-old daughter, Landry. It was a big change that I am still getting used to! But Landry cannot get enough of all the cows, chickens, and other farm animals she gets to see every day, along with all the open space she can run and play in. This has brought us close to our extended family as well and I am so thankful for that! I have been in the insurance industry 10 years. I got into insurance because I loved helping and working with people. I want to make sure that everyone understands their coverage and the security of knowing if something did happen, they would be put back to how it was before. Some days my life is pretty crazy, but hearing the joy in a customer's voice after spending time walking them through their insurance and being able to get them the coverage, they need within a budget they can afford ALWAYS puts a smile on my face! 
As your local agent, I proudly serve the local community!